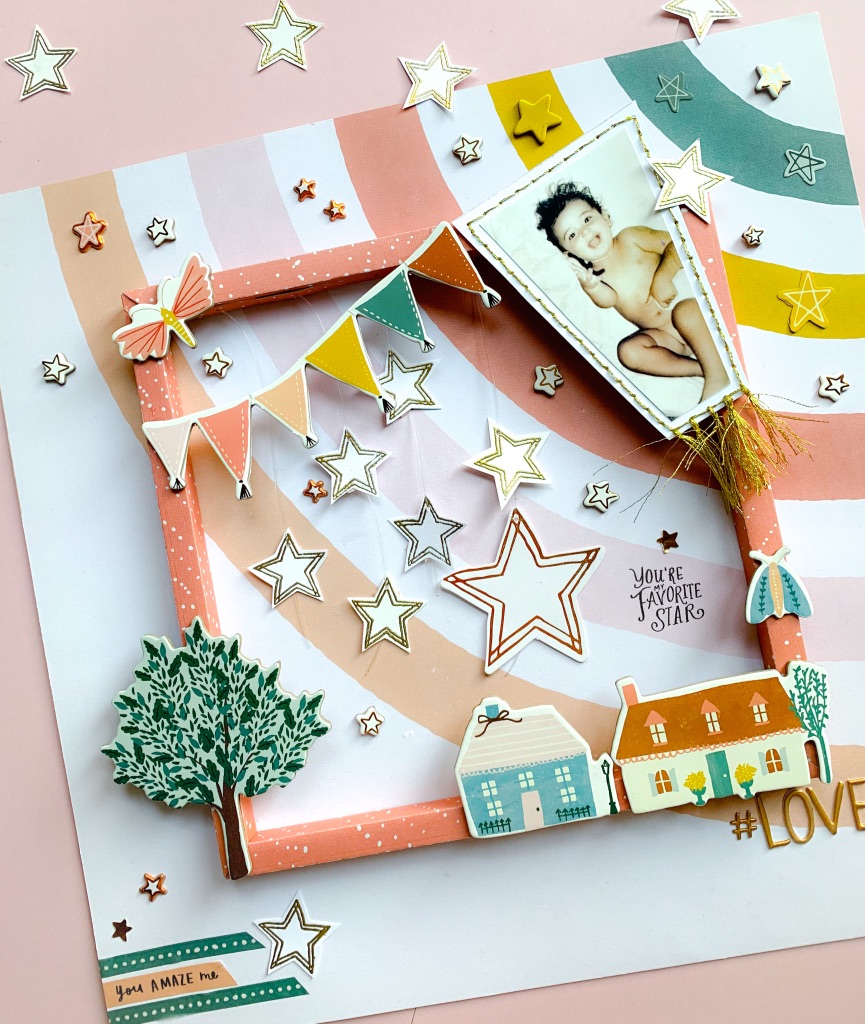 Hello everyone!
Today I'm sharing a LO, I made for my little sister, using the *Magical Forest* collection of Crate Paper.
As a base, I used the patterned Chilhood paper.
With Discover Magical Forest paper and Modascrap's *Frame* punch I made the frame.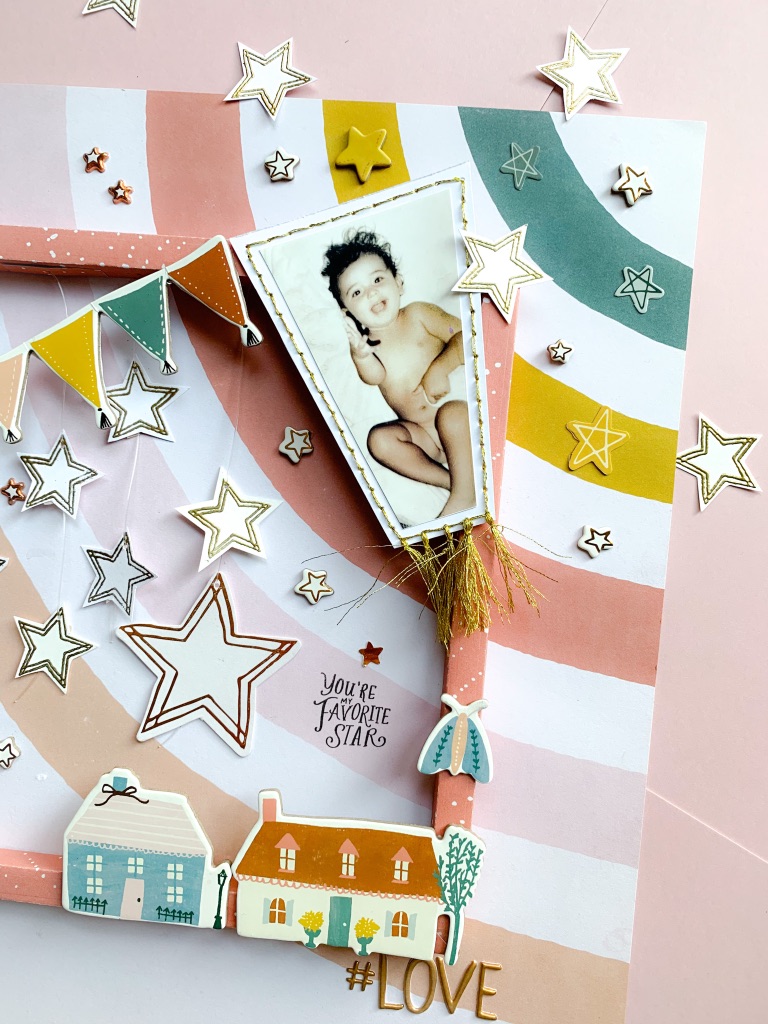 Before attaching the top side of the frame, I made 4 small holes, from which I ran some transparent wire that I fixed internally with washi tape.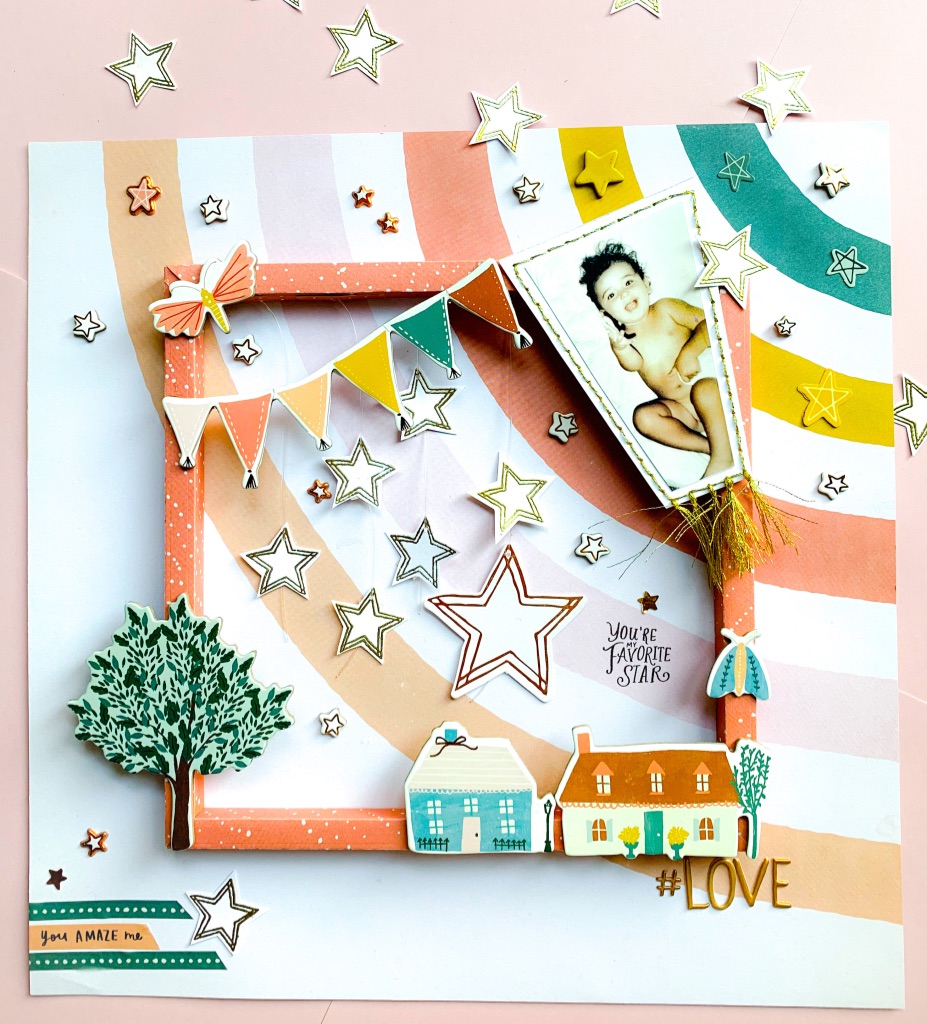 I took the stamp set from the Magical Forest collection and I stamped with the Versamark the biggest star, which I embossed with a gold powder.
I liked the idea that, inside the frame, there were many stars, so I've repeated this operation several times.
After taking, from the die-cut pack of the same collection, a star larger, I drilled them in the tip and ran the transparent wire that
I stopped in the back with some washi tape.
That way, the stars will be suspended and not glued to the paper.
On the side of the frame, I placed the flags between the chipboards.
I have cut the photo in such a way as to remember the shape flags.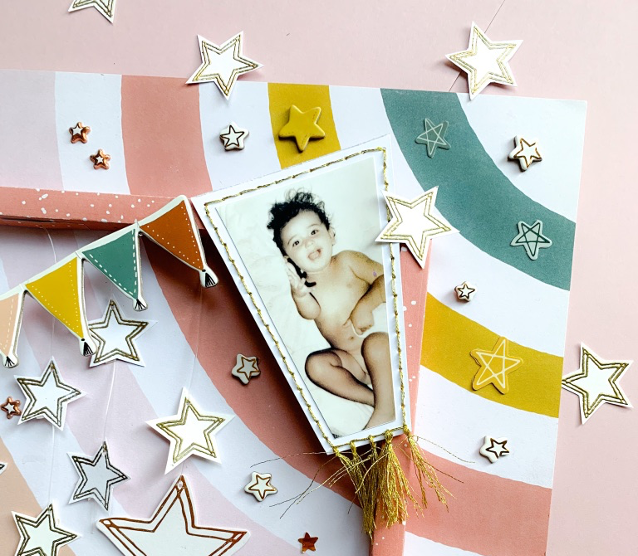 With the Book Binding Punch Guide and a gold thread, I sewed the contours.
At the bottom I made little fringes.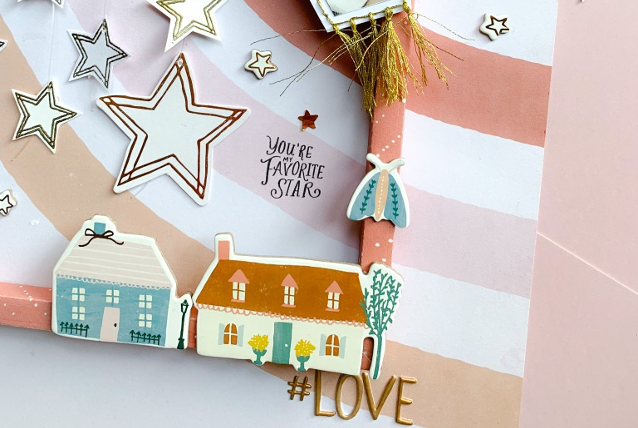 I stamped the words "you' re my favorite star" (present in the set of stamps) and I decorated with chipboards and puffy stickers.
Under the little houses, I glued the writing #LOVE, using the letters stickers.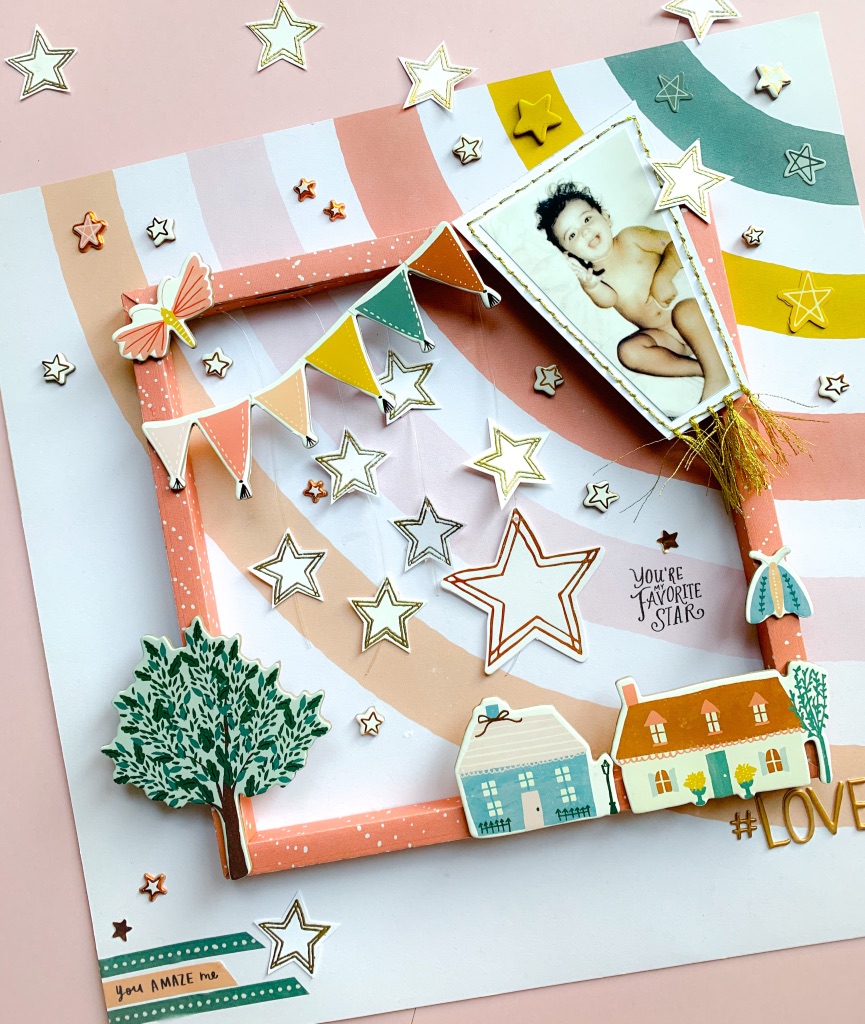 On the left side, I decorated with the washi tape from the Magical Forest collection.
I have prepared a video tutorial, available on my YouTube channel.
I hope you enjoyed the project…
Happy crafting!