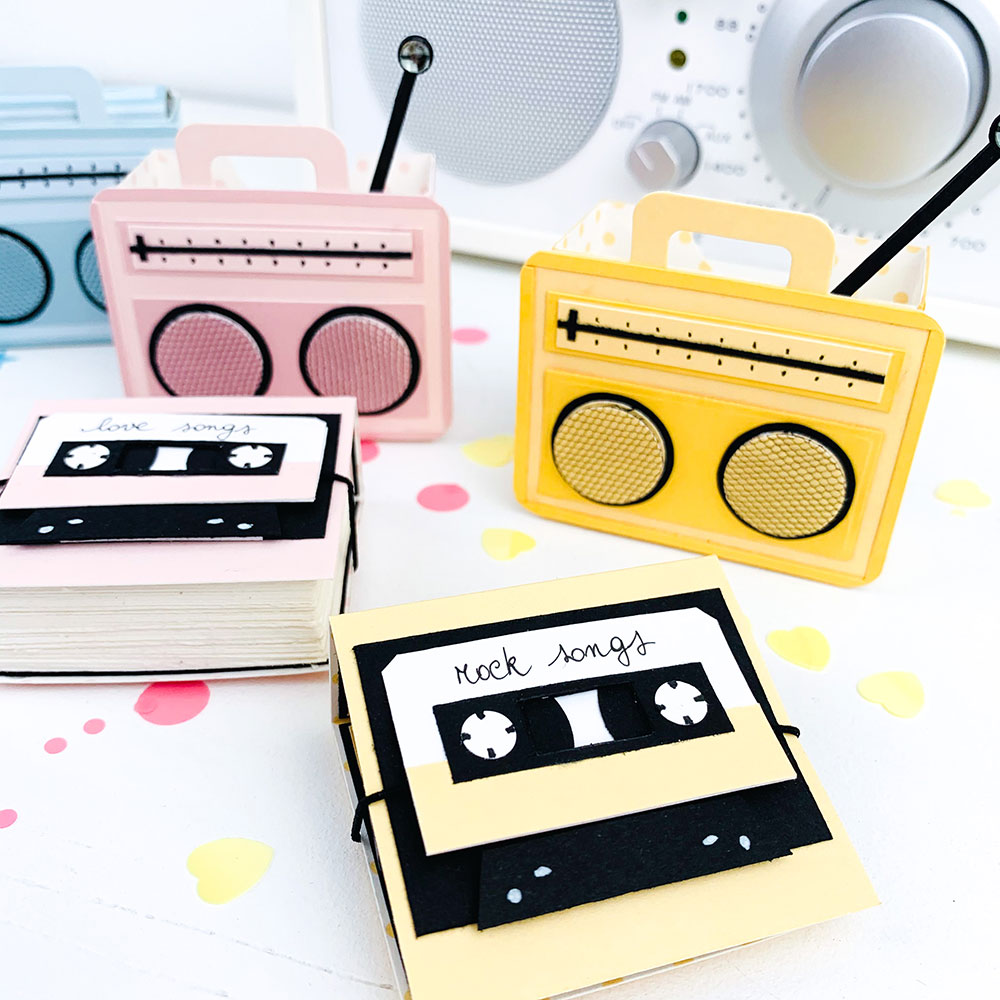 Hello crafty friends!
Today I share with you a new project made with the new die *shopper* that could become a small vintage radio with the the addition of some details
For the base I used our double-face papers in *pastel pink*, *pastel blue* and *pastel yellow*.
With the *Antique rose*, the*Dusty blue* and a darker variant of yellow I die-cut the base of the box that I placed under the radio speakers and I cut small strips of 2mm to make the outlines.
With the black cardboard I made the 'antenna where I placed a  *transparent black pearl*and the small band of the  channels' search.
The 3 radios contain inside 3 different gifts:
the Pink radio: it contains a small notebook that I decorated with the stamp *Love*.
the Blue radio: it contains a small mini-album decorated with the stamps *Love* and *Postage summer*. The mini album's binding is made with the special paper *garzato bianco*, this is a paper that I highly recommend when it gives less rigidity to the structure and the opening of the pages is surely easier
the Yellow radio: it contains a flash drive on which I have transferred some of my favorite songs  (I used this idea for my wedding where I prepared for the guests a CD on which I had recorded the most important  songs for us … Now..  the flash drive is certainly a more modern instrument !!)
Remaining in the musical theme, on the cover I reproduced the cassette tape, but you can decorate it as you like.
I hope you like the project…
Happy crafting to everyone!
Kiss kiss
Marika
Used materials:
https://www.modascrap.it/products/modascrap-semi-pearls-transparent-black