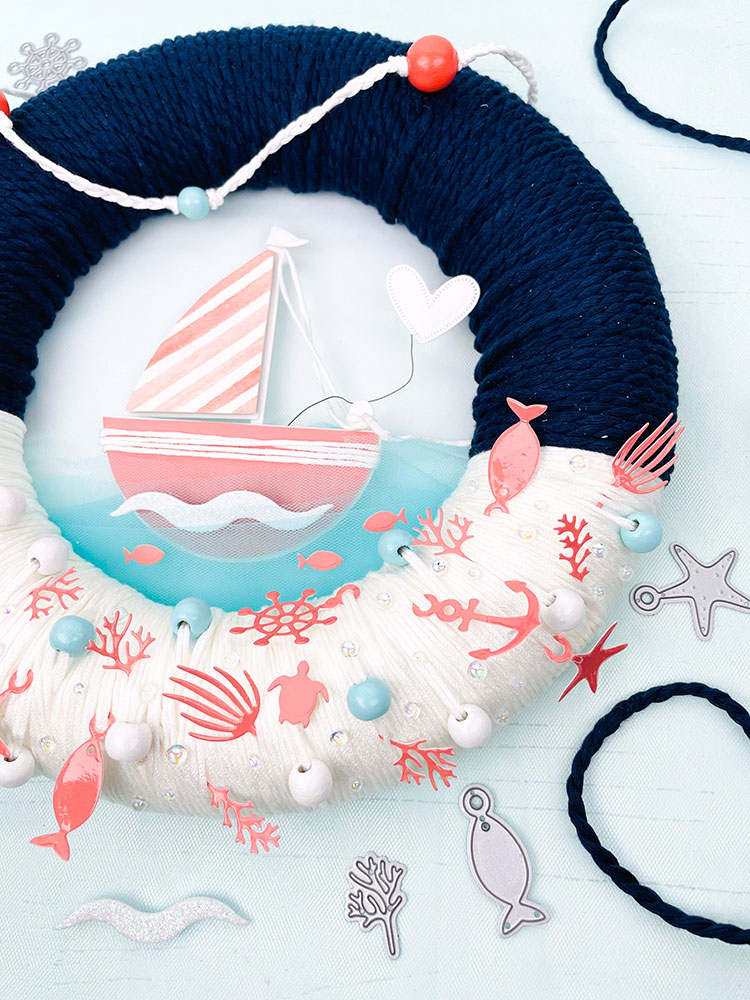 Hello all my creative friends!
Wellcome back to Modascrap's blog!
I love Wreath and I wanted to try to make my first sea wreath with this amazing summer collection.
I took a polystyrene wreath with an outer diameter of 25 cm and an inner diameter of 15 cm. I covered the upper part (more than half) with blue cotton rope.