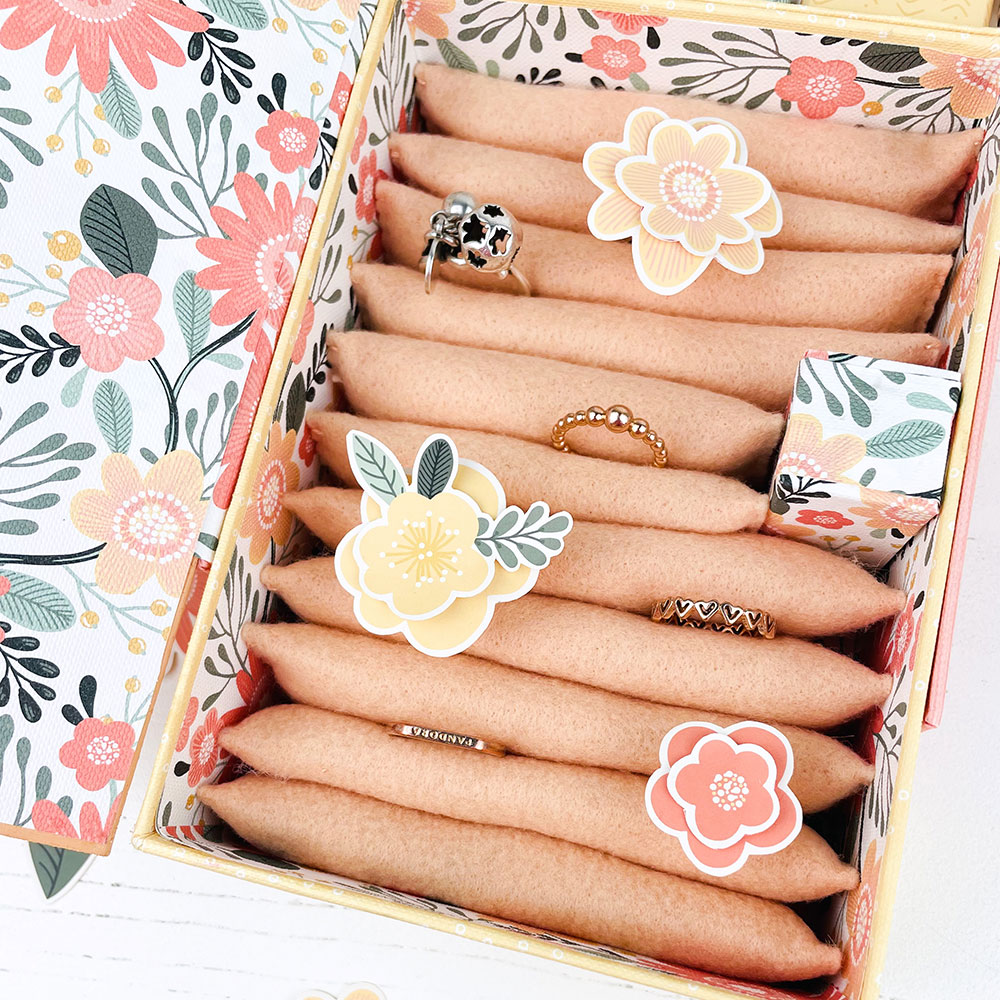 Hello all my creative friends!
Here we are again together to tell you about my latest project:
a ring box … but perhaps it would be more correct to call it the "box of valuables" because inside I also stored a mini album with some photos, a box for money and a booklet to write some messages.
The door measures 22cm high x 11.5cm wide and is made from 1.5mm vegetable cardboard which I coloured with peach acrylic tempera.
The base of the box is made up of 2 parts:
The first one, where I put the small cushions in pannolenci (that my mum sewed me), measures 16cm high x 11cm wide.
The second, which contains the 3 booklets, measures 5cm high x 11cm wide.
For the covering of the two bases I used the two papers of the covering paper happy flowers and the yellow paper of the covering paper new baby.
To close the box I used a 12mm magnet which I hid inside the base and a 6mm magnet which I placed behind the door.
The three mini albums measure 4x4x3cm and were created with the paper pack happy flowers.
For the decorations I used the die cut happy flowers and the mini tassel roses, sun and clover.
I sincerely hope you enjoyed the project and I wish you…
Happy crafting!!!!
Marika
Used Materials