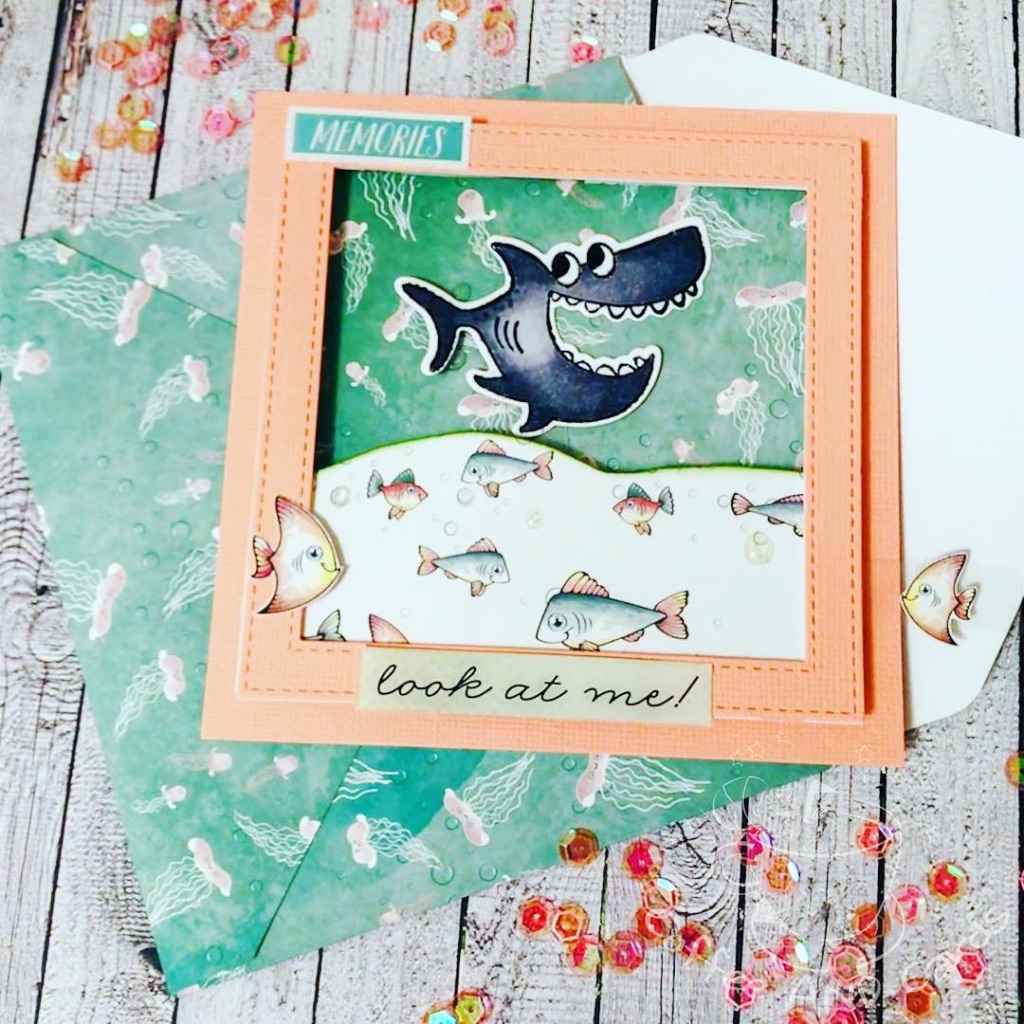 Difficulty:
low
Time:
60 min
Good evening cardmakers!
Do you know why I love cardmaking? Because it is a world of sharing and kind thoughts, where we talk about and showing our "recipes" without secret ingredients..
Here I met virtually Alilovescardmaking . She creates super cute and stunning interactive cards…and she makes very clear and comprehensive videos… And after watching that I was inspired to make these two cards ..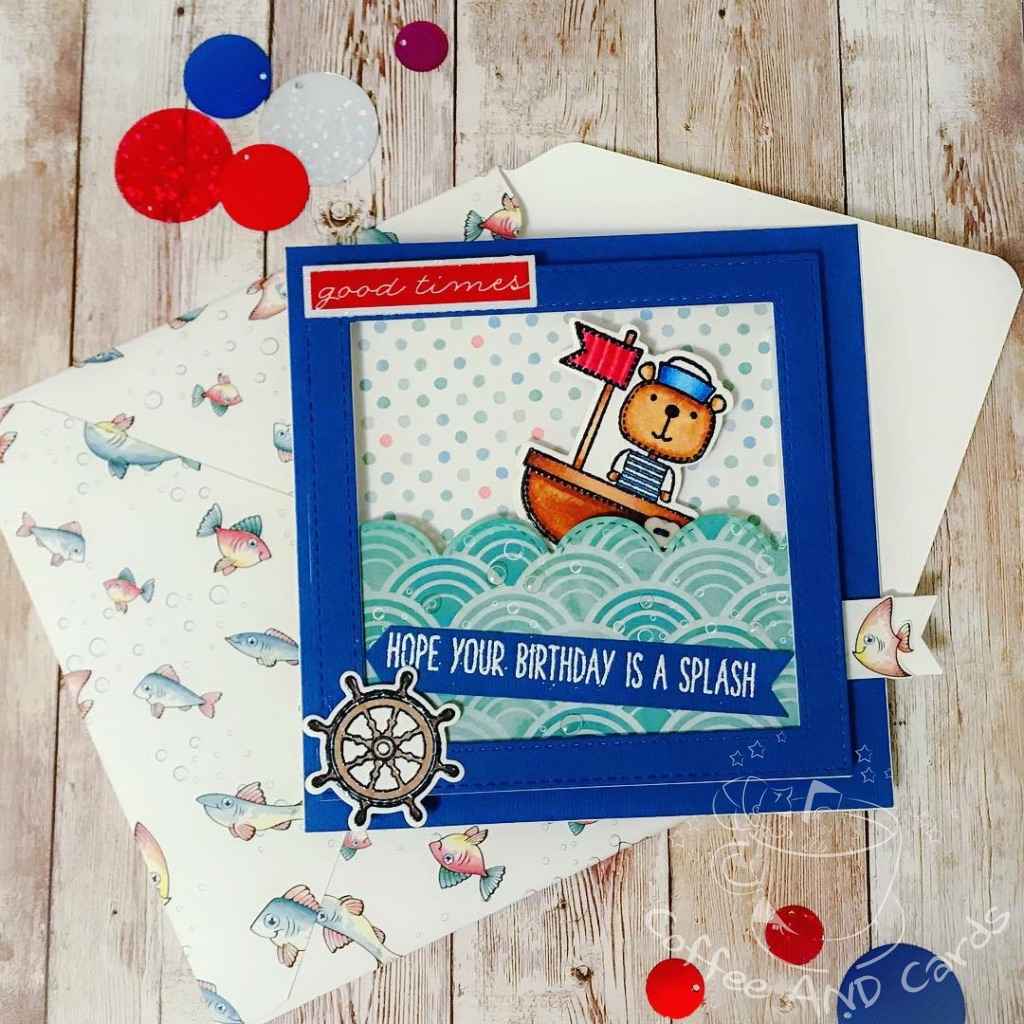 Materials:
Clear Stamps: Sailor's Life of ModaScrap
Die: Sailor's Life of ModaScrap
Paper Pack "under the see" of ModaScrap
Stitched Square Frames of My Favorite Things
Bazzill White, blue and peach pink
Double-sided tape 0,5 cm and 1 cm
3D foam double-sided tap
Impronte d' autore cutter
Heat resistant acetate
small brads
Versafine black
embossing clear powder
I stamped, embossed with the clear powder and die-cut the shark, the sailor on the ship and the rudder on Fabriano paper white smooth (is right with this paper, if I colour with copic, that I can get the best shades).
I cut out 2 pieces of patterned paper 10cm x 10cm and with other same-patterned Paper Pack I created the sea. I made 3-4 frame die cut that I pasted one onother. Finally I cut 2 strips of acetate and 2 strips of Bazzil white from 1.5 cm wide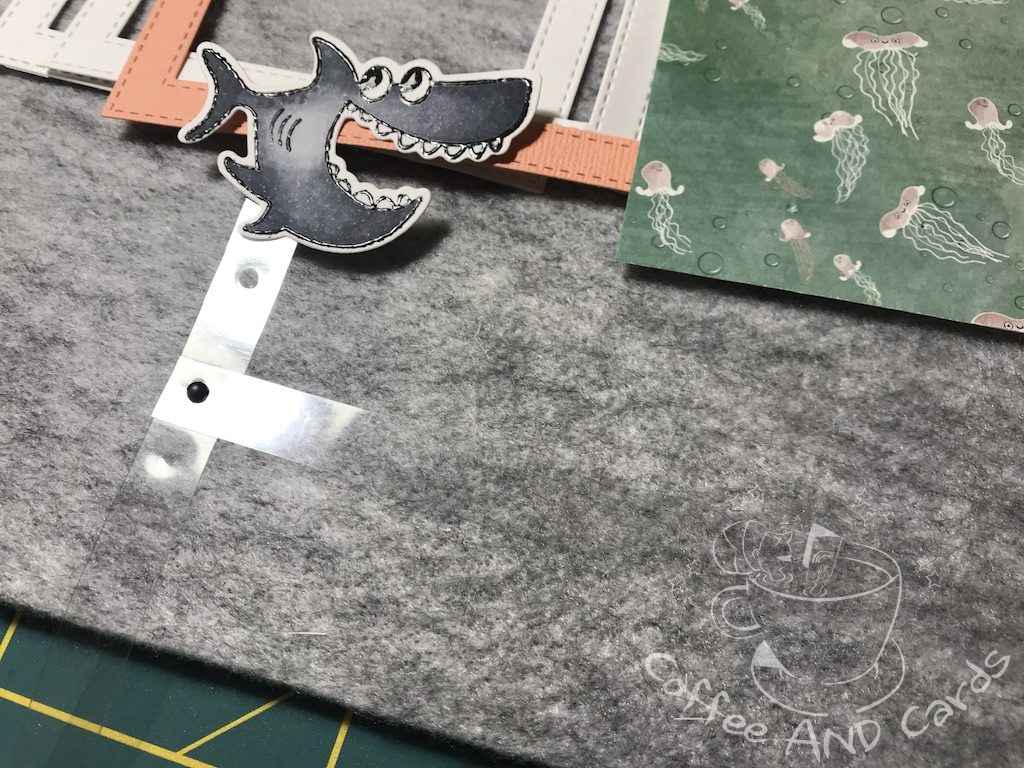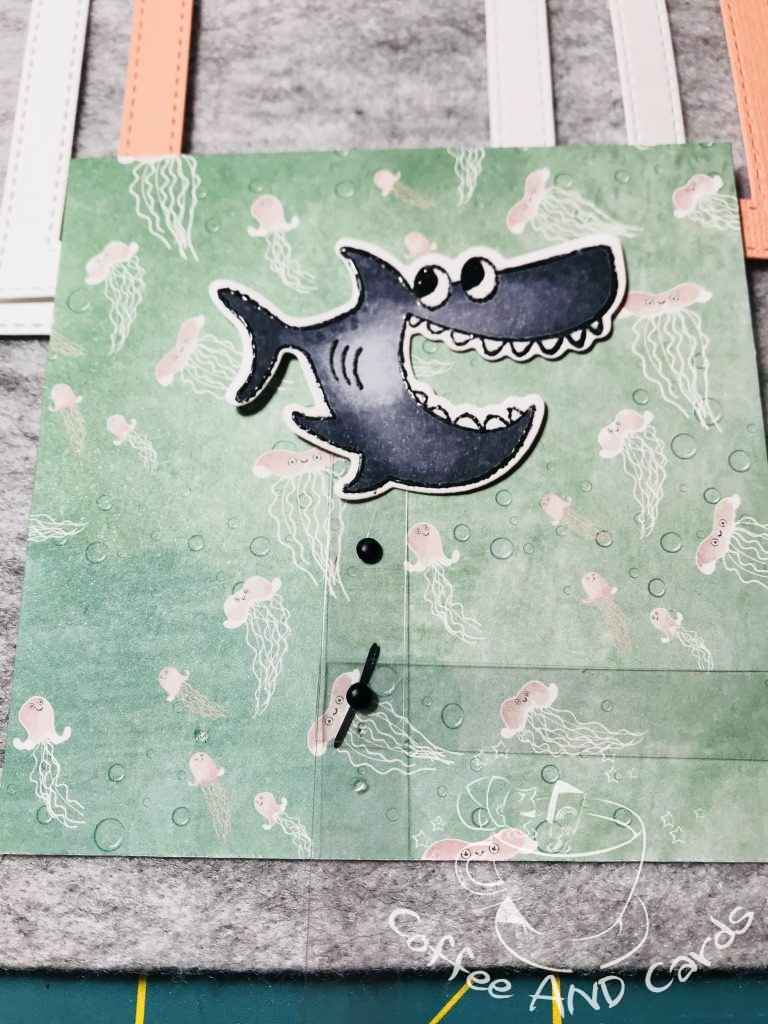 Please Note The 1° Brad (starting from the top) holds together the acetate Strip and patternedpaper; the 2° Brad joins the 2 strips of acetate
I put 2 layers of 3D foam double-sided tap to avoid patterned that' ll put above does not hinder themovement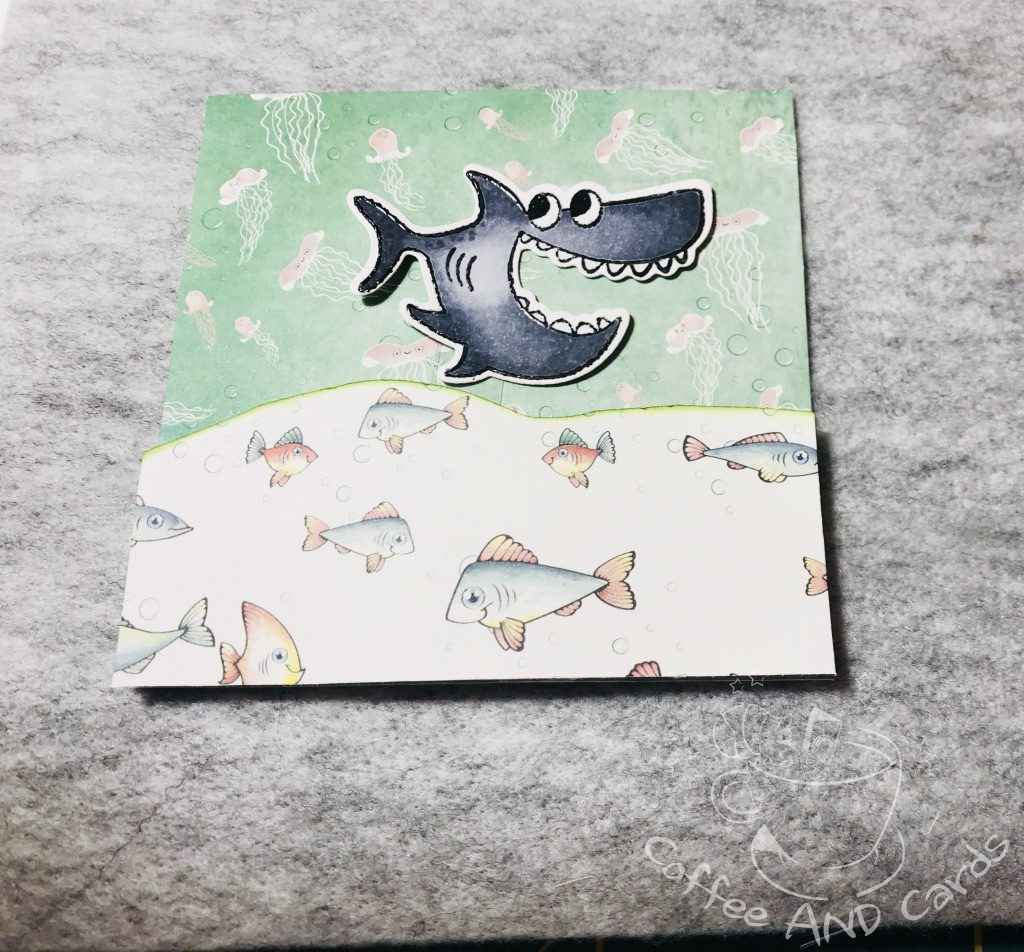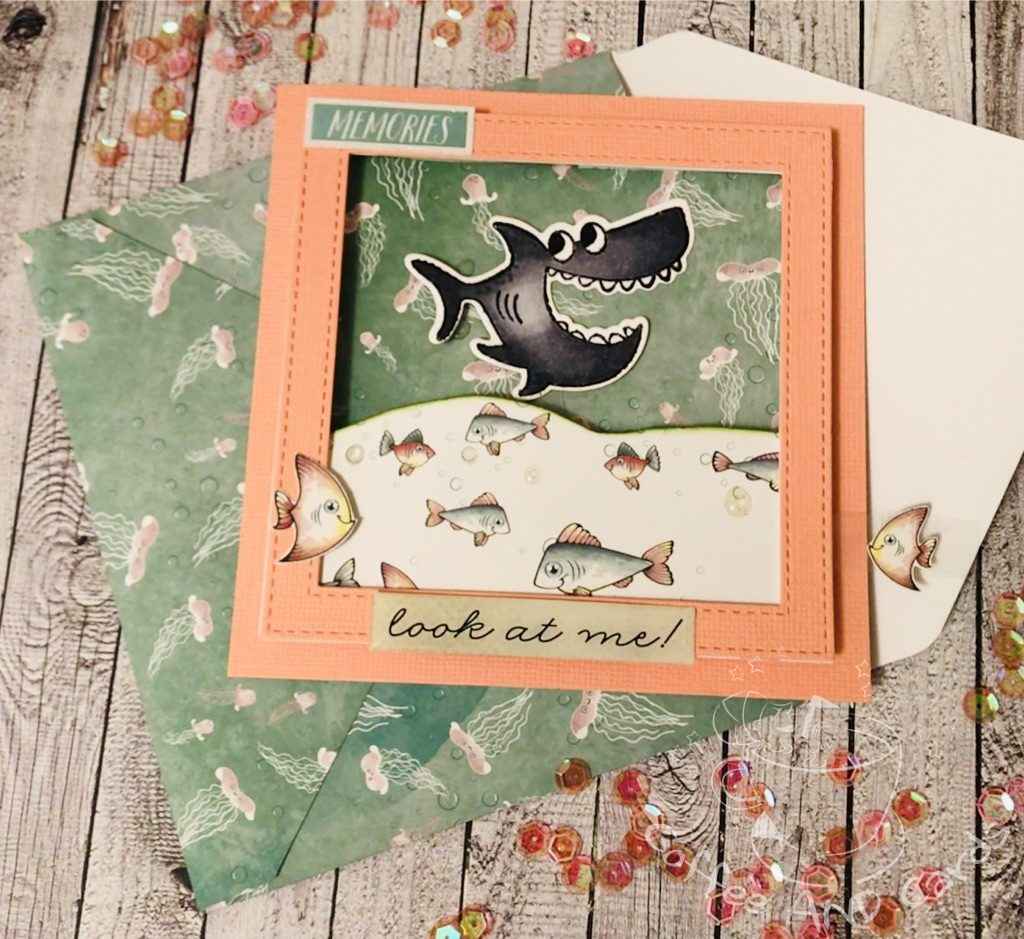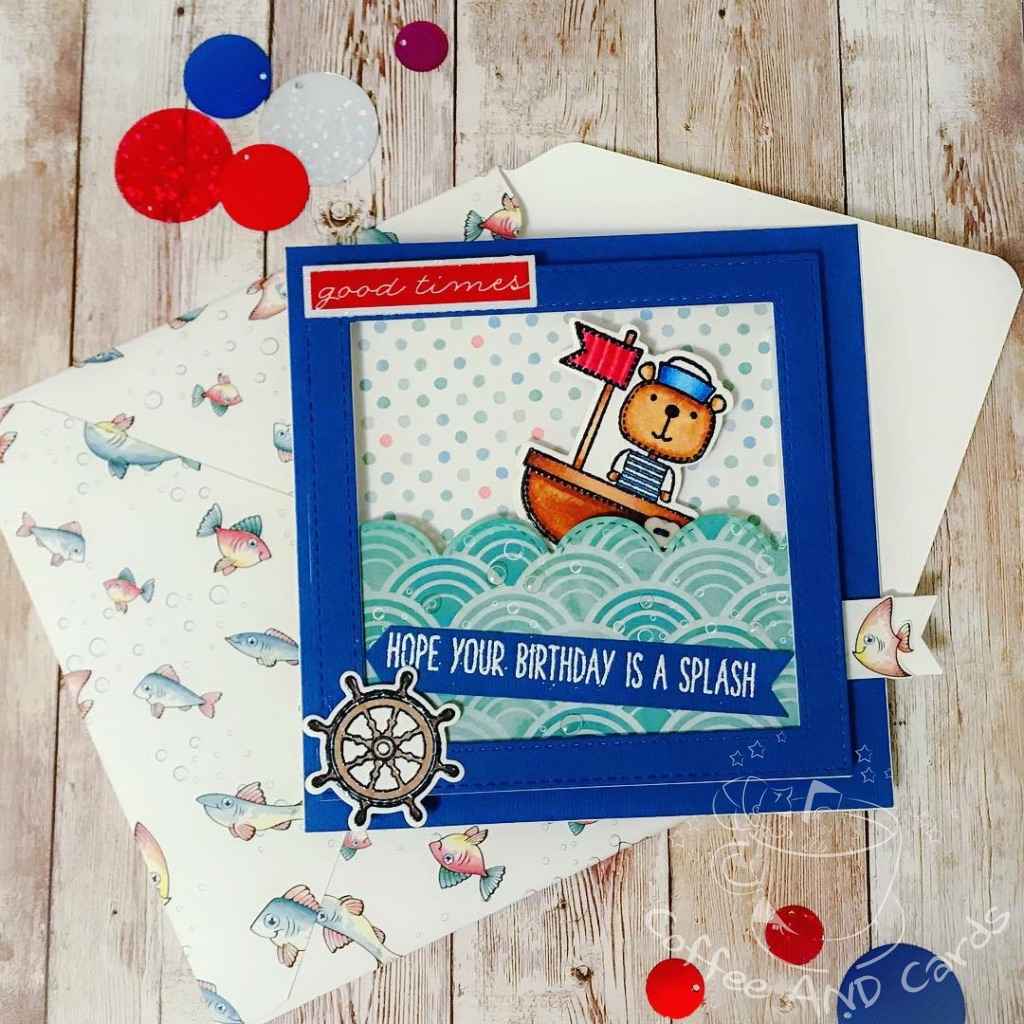 Et voilà …. my interactive cards are ready!
Kiss Kiss